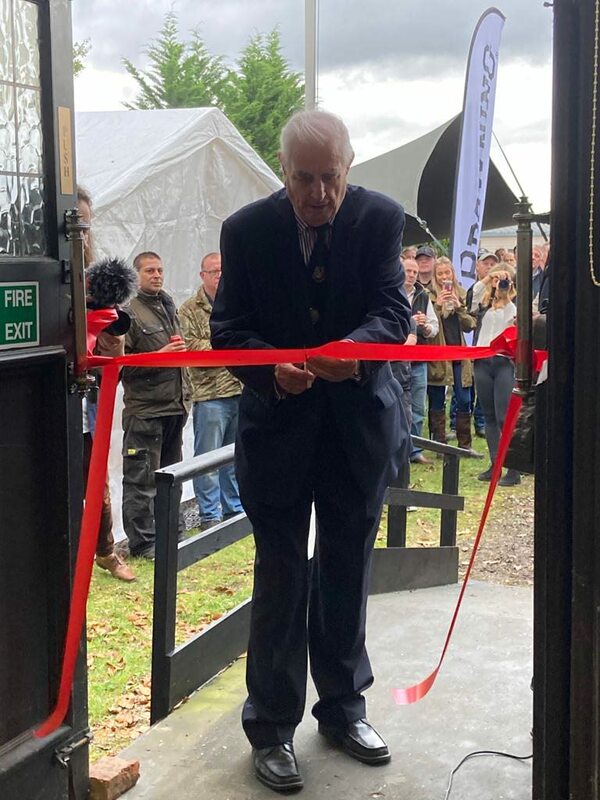 On the 28th September we celebrated our 130th Anniversary and the official opening of our new HQ, located at the Bisley Shooting Ground. It was the ideal occasion to bring many of our members together providing them with a unique opportunity to meet and network with other likeminded people in the gun trade.
The day consisted of a rotation around 5 different ranges. Each discipline was generously sponsored by our members as outlined below. The afternoon enabled attendees to experience a variety of different shooting disciplines and learn about the performance and characteristics of different firearms.

John Rigby & Co, Oceania Defence, Viking Arms, Mossberg, Eley Hawk, Accuracy International, Edgar Brothers, Viking Arms, Leupold, GMK, ASI
Our new HQ was formally opened by Conrad Cross, an Honorary Life Fellow of the GTA and who has contributed significantly to our work through his 51 years' service on the GTA council which including being chairman. The new HQ was built in the early 20th Century and once the home of the Bisley Gun Club, provides club like surroundings for social events and for the Association to use to run courses and social events and will be available for members to hire.

"A wonderful chance to meet new friends, catch up with old ones, and spend the day trying new shooting disciplines and experiences. Highly recommended."

"Fabulous day all round, hadn't done practical shotgun shooting before and something I'm seriously looking at taking up - what an experience! Met some great new contacts for Drapers which I'm excited to work with, roll on the next one!"
The event in September was fantastic, weather outstanding! It's rare to get so many industry representatives all in one place so an ideal place for our new Gunroom.Digital sales platform to meet up with new and prospective clients. Having the chance to shoot on the 800 yard range, use the Rigby rifles, try our hand at pistol and practical shooting was a bit of a dream for our team. All who attended the day came away very happy and we were sad we couldn't stay later to enjoy the full hospitality and BBQ. We look forward to the 2022 event already.